Interested in ordering this product?
Description
Invacare Home Care Beds deliver long-term savings over the lifecycle of the bed. The beds are durable and washable, reducing repair and cleaning costs, while their interchangeability reduces inventory. All of the home care bed features have been designed to make the bed easier to deliver, set up, clean and maintain.
Bed Height:
15″ min. – 23″ max. (Measurement from floor to bed deck.)
Sleep Surface:
36″W x 80″L
Product Weight Capacity:
350 lbs. patient weight
450 lbs. inclusive of all accessories
Warranty:
All Welds: 5 years
Mechanical/electrical: 2 years
Dimensions:
Overall: 36″W x 88″L
Related Products & Brands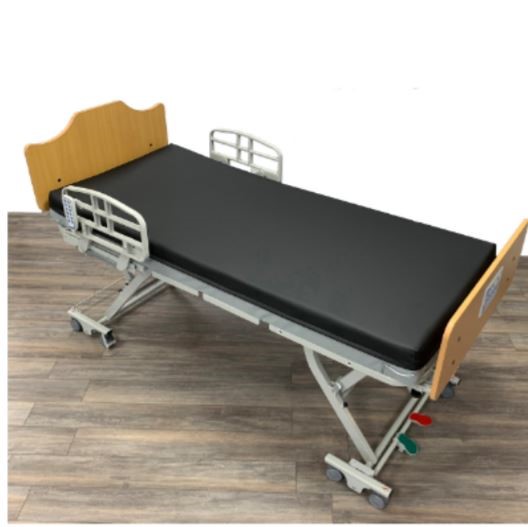 Electric Hospital Beds
The Tröst bed, with a 12-button hand pendant and optional footboard attendant controls, customized comfort is an...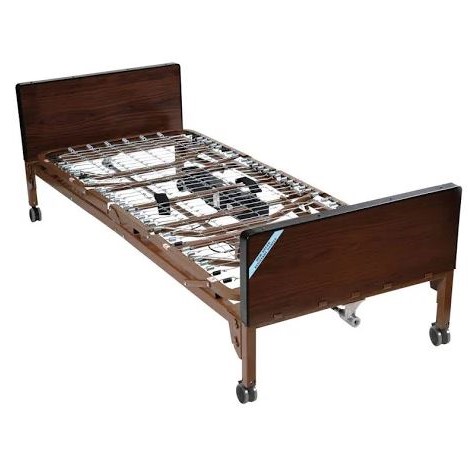 Electric Hospital Beds
The Delta ultra-light 1000 Full-electric hospital bed has a taller wood grain headboard than footboard. This hospital...
Stores in Mississauga & Brampton
Truscott
Open 7 days a week
Lymphedema, Compression, Hospital Beds, Mobility, Bracing, Bathroom Safety, Lift Chairs
Monday – Friday
9:00 AM – 7:00 PM
Saturday
9:00 AM – 4:00 PM
Sunday
10:00 AM – 3:00 PM