Interested in ordering this product?
Description
The Delta ultra-light 1000 Full-electric hospital bed has a taller wood grain headboard than footboard. This hospital bed comes with labelled and color coded springs which makes installing the safety tested side rails easy. The side rails are also available in full or half length. The motor is self contained which reduces its noise and well as its weight.
Bed Height:
12.5″ min. – 21.5″ max. (with casters)

15.5″ min. – 18.5″ max. (without casters)

Sleep Surface:
36″W x 80″L
Product Weight Capacity:
450 lbs. patient weight
169 lbs. inclusive of all accessories
Warranty:
(Original Purchaser) 5 Years on Motor and Hand Control, Limited Lifetime on Welds and Frame, 1 Year on All Other Parts and Components
Dimensions:
Overall: 36″W x 88″L
Related Products & Brands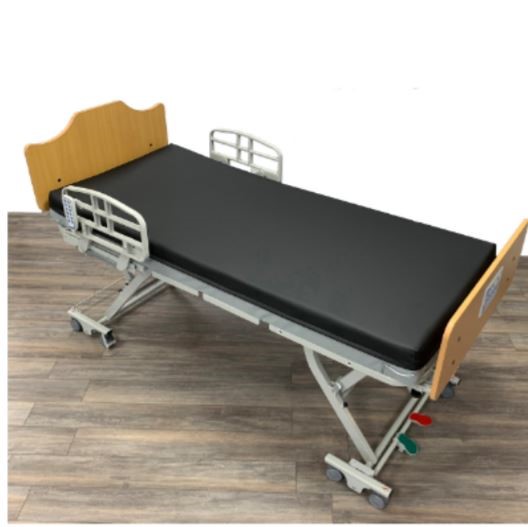 Electric Hospital Beds
The Tröst bed, with a 12-button hand pendant and optional footboard attendant controls, customized comfort is an...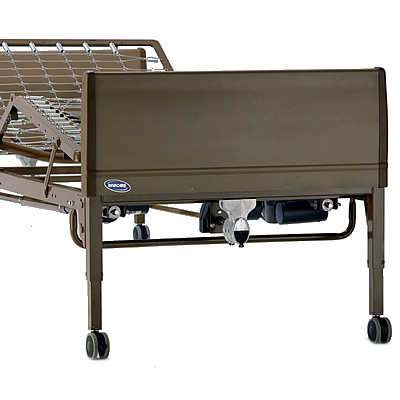 Electric Hospital Beds
Invacare Home Care Beds deliver long-term savings over the lifecycle of the bed. The beds are durable...
Stores in Mississauga & Brampton
Truscott
Open 7 days a week
Lymphedema, Compression, Hospital Beds, Mobility, Bracing, Bathroom Safety, Lift Chairs
Monday – Friday
9:00 AM – 7:00 PM
Saturday
9:00 AM – 4:00 PM
Sunday
10:00 AM – 3:00 PM