PREPARING YOUR HOME FOR THE HOLIDAYS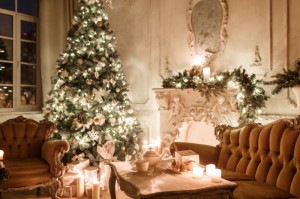 Are you hosting a holiday party this holiday season for your loved ones? It is important to ensure that your home is safe for family members of all ages, including your aging loved ones. We've developed a list of steps that you can take and home health care items that you can purchase to prepare your home for the holidays!
DECLUTTER THE AREA
It is important to declutter the area that your family will be travelling through and in. The more items that you have in the space the more chance that there is for someone to bump into something or trip and fall. Clearing an area can be a simple and easy way to keep your loved ones safe this holiday season!
BATHROOM SAFETY
Bathrooms can be a dangerous place for anyone. That is why it is important to ensure that it is a safe space. There are several different bathroom safety products that can transform your bathroom. There are many different items that you can install or place in your bathroom to ensure that your guests are safe during their visit to your house over the holiday season.
Fills visit dead space.
Respects the parent's opinion.
Gives me alternative ideas.
Clinical interview questions
Planning a medical scheme
Latest posts by ADAPT Home Health Care
(see all)